For this summer release, we've taken the opportunity to make a whole host of bug fixes, small improvements and one new feature. Read on to learn more.
If you ever wonder what databases lie within a 4.x DBMS you haven't used for a while, you can now find out
without
needing to start it. From this release we now cache the databases in your 4.x DBMSs so you can easily see which databases they contain without starting them.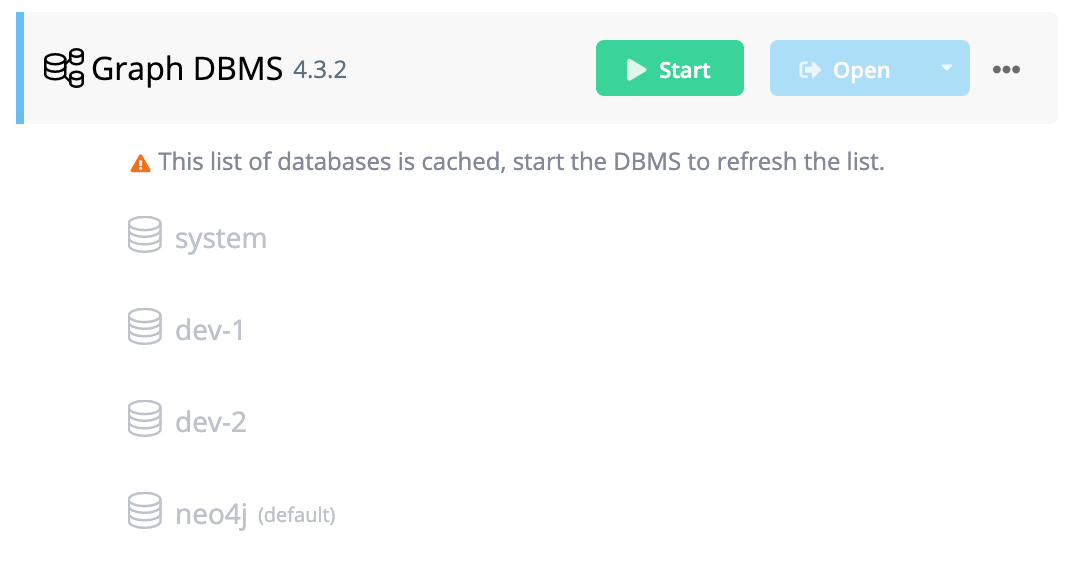 We hope this saves you a bit of time stopping and starting DBMSs to find things.
Bug fixes and Improvements
You can now view graph apps release notes from a link in the sidebar

after

you've installed them as well as before updating them.
Desktop now allows you to create Database names with hyphens.
Deleted graph apps are now removed from disk to free up space.
Desktop now gives better OS compatibility check information for fresh installs.
In the event Desktop application metadata becomes corrupted, Desktop will now start and provide more information.
Improvements have been made to the reliability of offline bundled app installations.
Windows users will now be warned if PowerShell (required for Neo4j Desktop) is not installed.
Windows users will now only see the File Explorer presented once when using Open Data Path.