A few small changes to UI colours and fonts have now been made to better align with the latest Neo4j branding: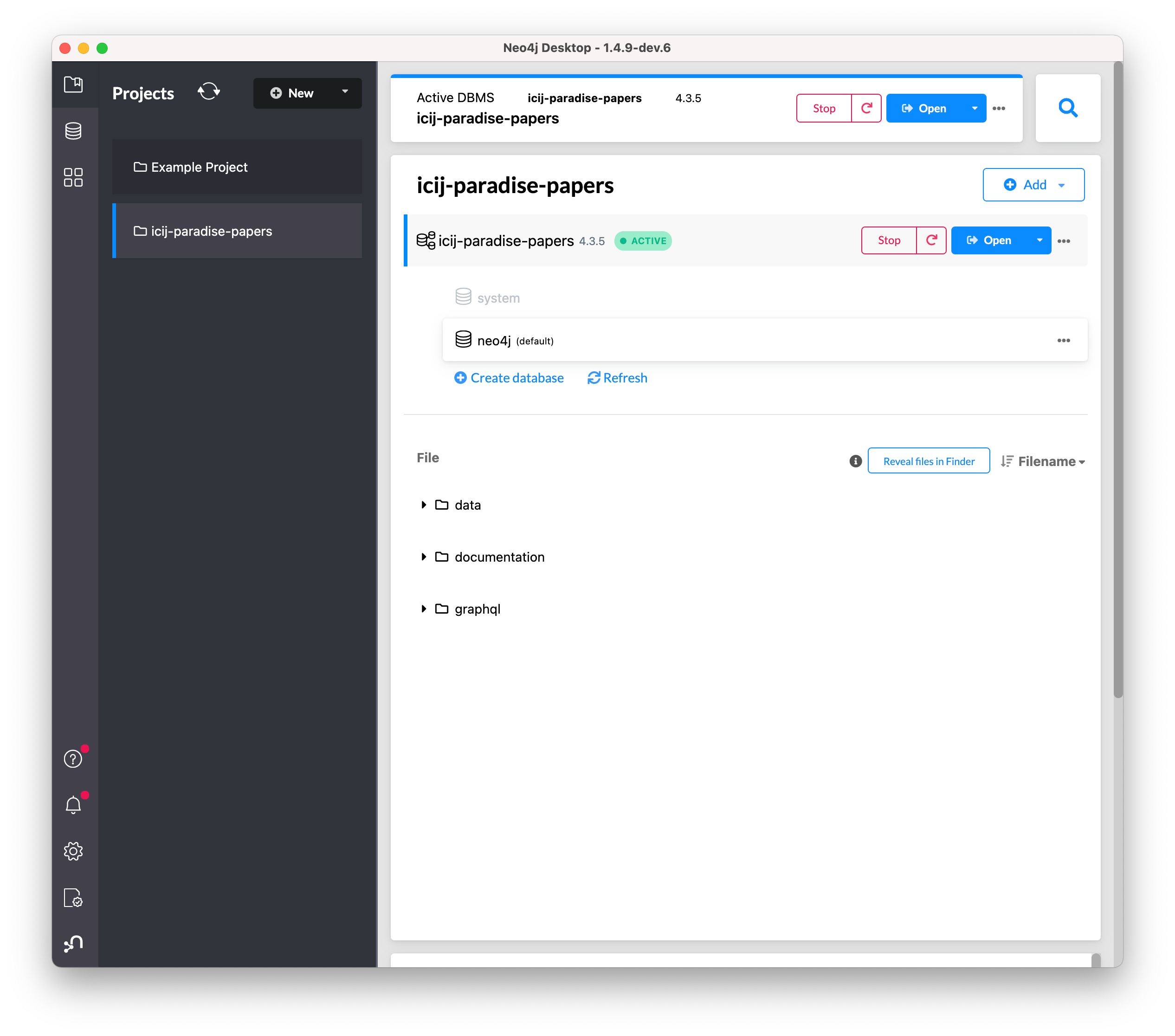 Sample projects can now install plugin dependencies
The plugins required by some sample projects can now be installed automatically, removing the need to do this as a manual step.
We've also extended the available sample projects for you to explore (available under
Projects > + New > Import sample project
):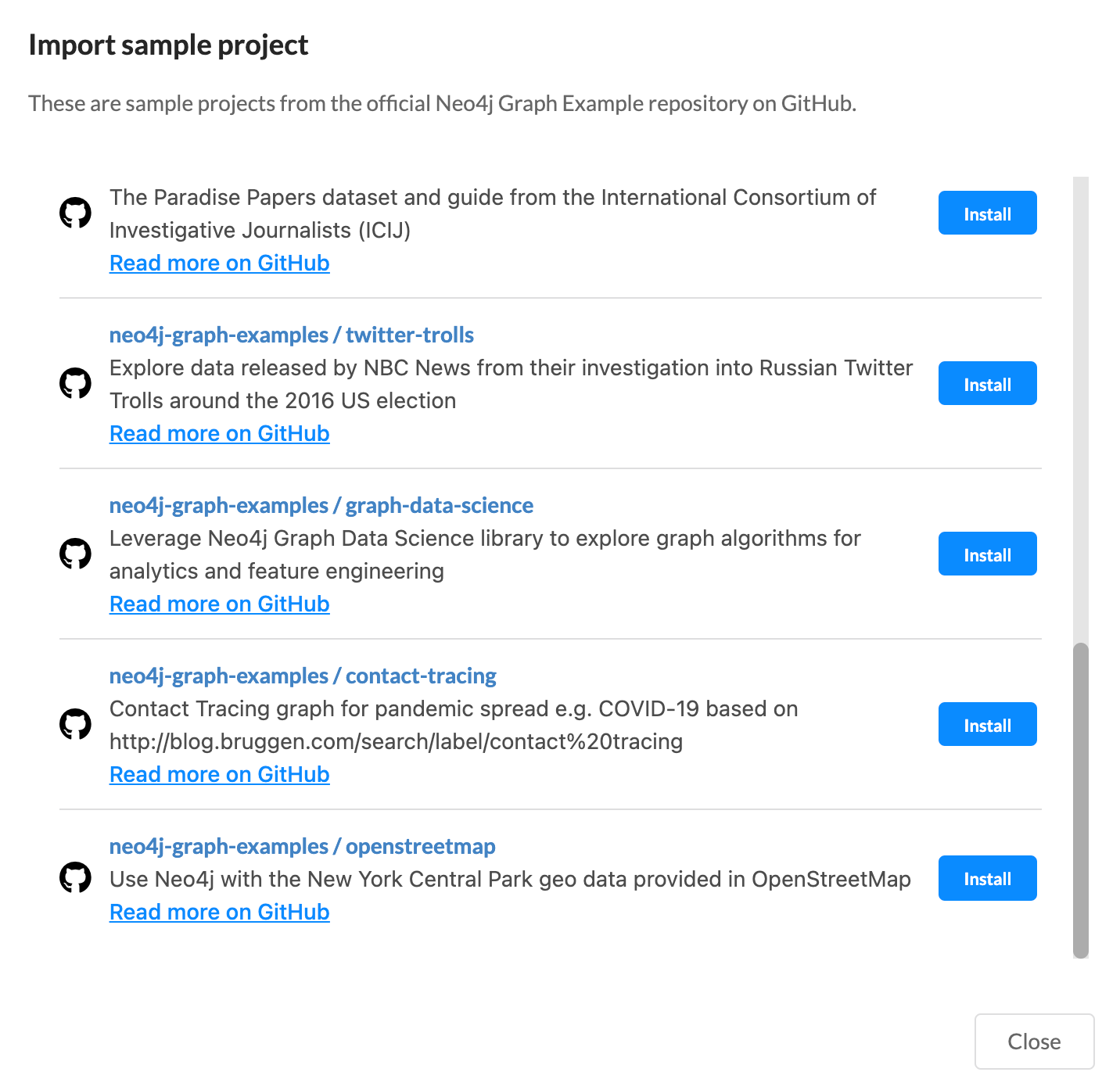 And finally we've made two small improvements:
The correct Database is now dumped from started DBMSs and given the correct Database name in the dump file.
We fixed an issue that prevented graph apps opening when they had an update pending.